In a race to offer students jobs and internship opportunities, over 100 companies take over LAU campuses for the annual career fairs.
Upon their return from Harvard World Model United Nations, political science students shared their story.

Spring 2014
What role can art play in highlighting difference? Three figures from Lebanon's cultural sphere share their thoughts and discuss what burdens can come with representation on stage or screen.
Advising for Summer and Fall 2014

Apr 22, 2014–May 9, 2014

Payment of deposit for fall 2014

Apr 28, 2014–May 9, 2014

Last day for withdrawal (WP/WF) from courses for spring 2014

Apr 29, 2014

See the Academic Rules and Procedures: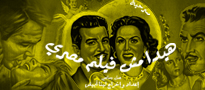 Major Theatre Production: "This is Not an Egyptian Movie"
Apr 28–May 4, 2014 8:30 PM
Gulbenkian Theatre, Beirut campus